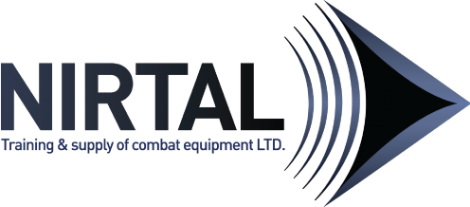 Riot Control
Riot Control
NIRTAL is a Global Homeland Security Expert Provider Since 1995.
Nirtal provides Combat Training & Equipment for:
Law Enforcement & Military, Counter-Terror, Intelligence, Executive protection, Private & Commercial Sectors.
NIRTAL is staffed by elite military, police, intelligence & security specialists who possess invaluable expertise gained from real combat situations
NIRTAL'S Capabilities
Combat Training for: Military, Law Enforcement, intelligence, commercial &Private Sector.
Security Consultation, Analysis & review.
Full security plan & design for any Infrastructure.
Officers & security management training.
Acquisition & Provision of equipment & technology
NIRTAL IS AN AUTHORIZED EXPORTER AND PROVIDER OF THE ISRAELI MINISTRY OF DEFENSE.
Riot Control
The objective of this course is to train for a personal high level of weapon handling, Unarmed Combat, Riot Control Combat Tactics & Theoretical knowledge.
To teach & train in deal with a variety of Riot control scenarios, planned & built as close as possible to real life events according to the Israeli experience.
Riot Control
Preparing the trainees to understand "Riot Control" and to think in a "Riot Control manner" & to act in a "RIOT Control manner".
The mental training and preparation of the officers and staff is of utmost importance & is the key for success in Riot Control situations.
Private & Commercial Sectors
NlRTAL provides consulting, project planning & equipment for any number of cliental in the private and commercial sectors.
Projects such as: executive protection, aviation, operational driving, public transportation and public facilities.
Private & Commercial Sectors – Courses
Executive and VIP Protection
Infrastructure Facilities (Petroleum, Gas and Electricity)
Crisis Management
Surveillance
Public Transportation Security
Bank Security
Hotel and Casino Security
Shopping and Tourist Centers
Detectives and Investigators
Ad Hoc & advanced Courses
Company Methodology
Project Consultation 25 years of worldwide experience
Project Analysis & Construction turnkey solutions and the ability to adapt to local demands
Team Assembly selection of leading experts from multiple fields
Orientation & Personnel Coordination intimate cooperation with clients and training staff
Program Execution & Equipment Distribution leading distributors and continuous analysis
Equipment Division
Military Ground Forces: Equipment ranges from personal gear to complete unit platforms.
Naval Forces: diving equipment , boats , radars etc… Gear can be tailored to specific needs.
Ballistic Protection: ballistic protection plates, body armor, helmets, armored vehicles and fieldspecific armor to meet the highest international standards
CBRN: a full collection of Chemical, Biological, Radiological and Chemical products for detection, cleaning and treatment.
Equipment Division
Police Forces: equipment for SWAT, CT units, basic police forces, special police units, K-9, border patrol and undercover units.
Weapons and Ammo: we are experienced in supplying any type of weapon and/or ammunition
Prison and RIOT Control: full range of equipment RIOT control & prison systems.
Homeland Security: equipment for airports, seaports, train stations, bus stations, public structures, private residencies and more.
Surveillance and Spy Equipment