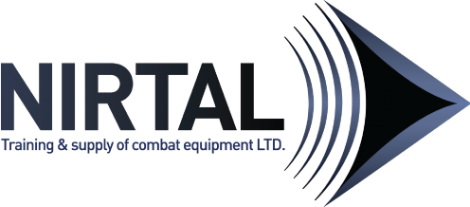 Border Protection Concept
The Concept
An establishment of a Border Control and Protection alignment in order to reduce
transition of infiltrators through the border and into the country.
The alignment will be based on 3 security layers that will be created in several phases within a defined time frame.
Advanced intelligence alignment in addition to the Command & Control center will allow us to create a combination of tactical forces for the purpose of surveillance, pursuit and interception of targets.
Modus Operandi
Establishing a National Command & Control center
Developing Advanced Intelligence and Gathering Units
Training Tactical Interception Teams
Developing Security Cycles Based on Operational Plan
Central Control on the border protection by using assigned forces, combined with Intelligence and advanced technologies.
SECURITY LAYERS
The overall activity will be executed by achieving central control from the National and Areal Command & Control centers.
FIRST SECURITY LAYER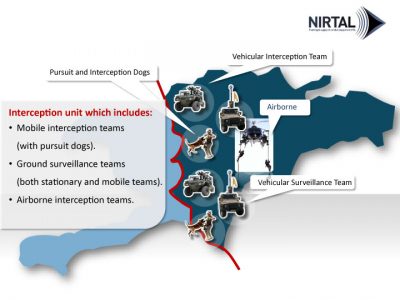 SECOND SECURITY LAYER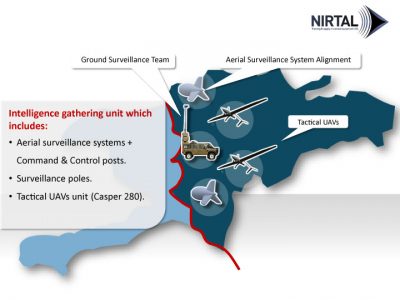 THIRD SECURITY LAYER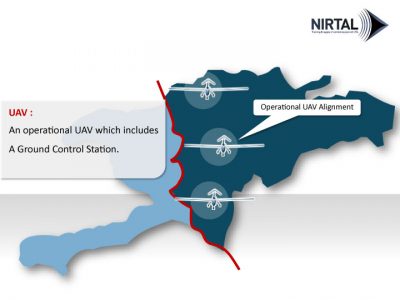 SCENARIO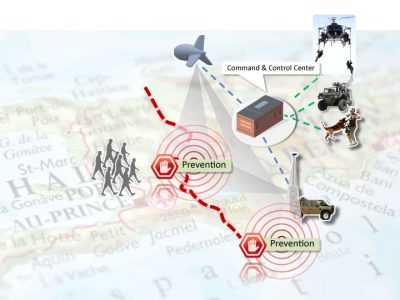 OPERATING PHASES
TACTICAL CAPABILITIES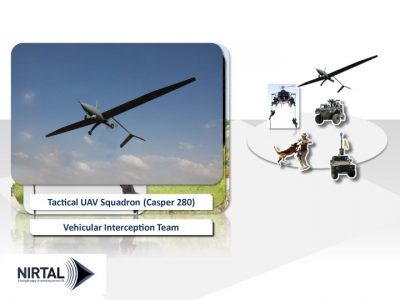 COMMUNICATION CAPABILITIES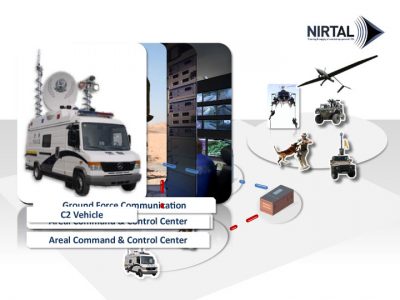 GATHERING CAPABILITIES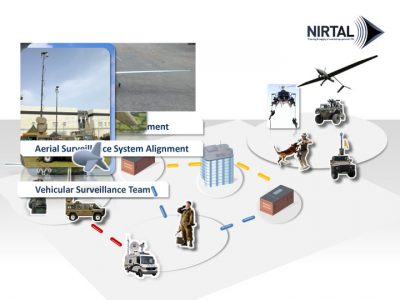 SUMMARY
Enhancing border security according to the client's need.
Developing intelligence and Command & Control domains according to Israeli standard.
Training of the security forces.
Initiation of the units and commanders within a period of 24-36 months.